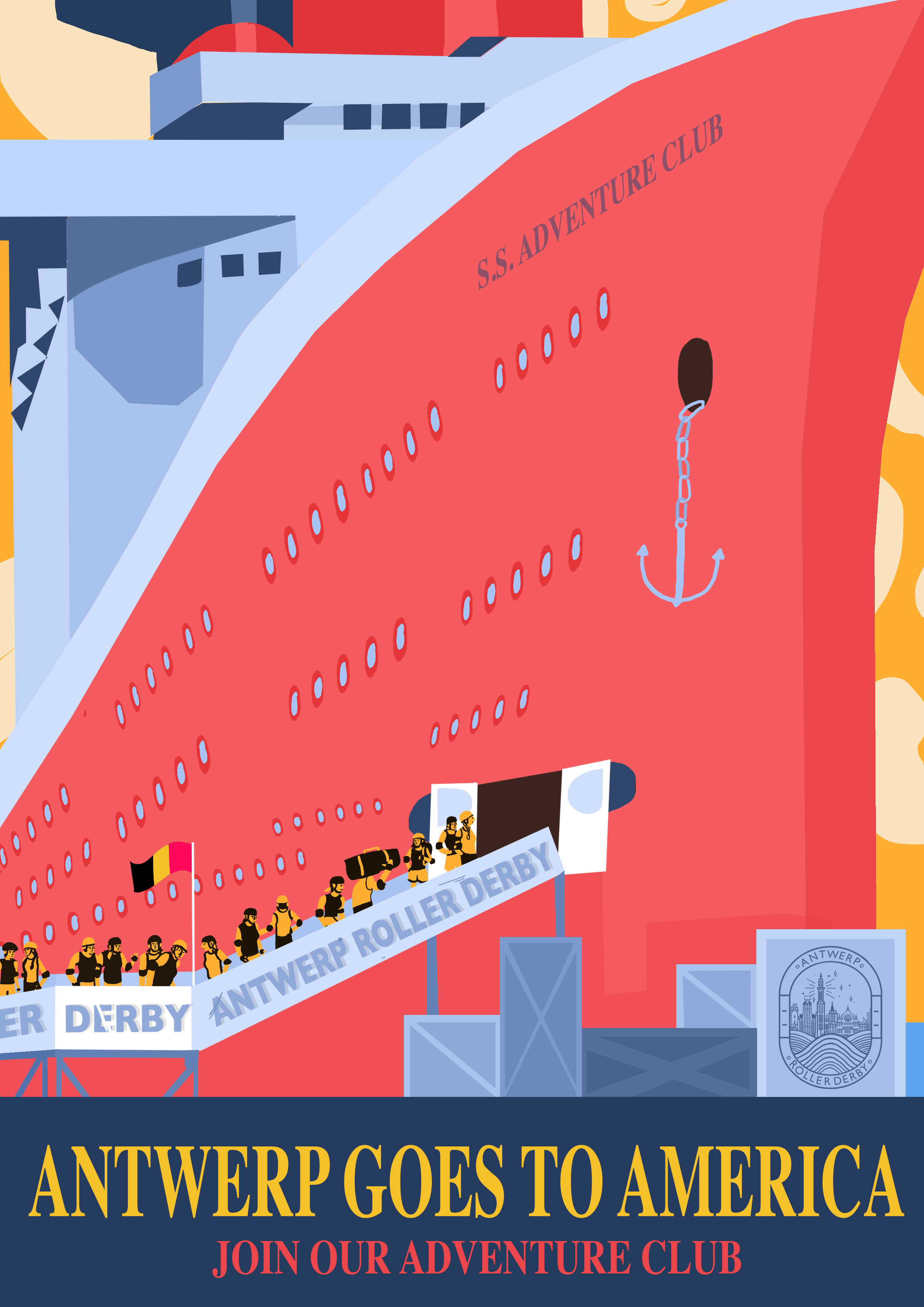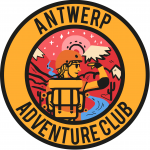 We're going to America!
Our A-team, the One Love Roller Dolls, is going to conquer the world and they'll start with the USA!
Roller Derby is an ever-evolving sport and we are proud to be part of that. The last few years this sport and the teams all over the world have grown so much but we believe roller derby hasn't reached it's final form just yet. We want to be part of the growth of this sport on European soil (for instance, we are also an active part of the first Belgian Championships). This uprising would allow us and other European teams to play on a higher competitive level and eventually play against the best teams in the world (we can dream big, can't we!).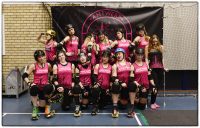 To make this possible we have to travel to the States to play teams that are bigger, better, faster so we as a European team can grow and become better. We sincerely believe we have what it takes to crush our goals and make European roller derby grow.
Therefore we are planning a trip to America to play in a big tournament and we need your help! You can support us by joining the Antwerp Adventure Club on our Gofundme page.
You can read our official press release in Dutch and English a little further down.
Antwerp Adventure Club
NEDERLANDS
Antwerp Roller Derby heeft er een succesvol jaar op zitten. Ze speelden met hun A en B team in de eerste Belgische kampioenschappen ooit. Ze sluiten het jaar af als de nummer 10 in Europa en staan wereldwijd op plaats 98 in de wftda ranking.
Het lijkt niet op te kunnen voor de Antwerpse ploeg, maar lange tijd om ervan te genieten gunnen ze zichzelf niet. Ze plannen een grote reis en willen spelen op een groot tornooi in de States.
Roller derby is een 'self-managed' sport, dit wil zeggen dat de spelers zelf hun games organiseren, hun trainingen regelen, maar ook zelf alles betalen. Dus de reis naar de USA is dus zeker niet vanzelfsprekend. Maar ook hier hebben de geëngageerde leden van Antwerp Roller Derby weer een oplossing voor. Ze hebben hiervoor een gofundme op poten gezet. Op de gofundme van Antwerp Adventure Club, kan je een aantal limited edition beloningen kopen en hiermee kan je het team een stukje verder helpen. Het geld zal gebruikt worden voor het verblijf en het vervoer van het team ter plaatse.
Gofundme: www.gofundme.com/antwerp-adventure-club
Antwerp Adventure Club
ENGLISH
Antwerp Roller Derby has had a successful year. They played with their A and B team in the first Belgian championships ever. They will end the year as the number 10 in Europe and are number 98 world wide in the wftda ranking.
It seems as if it couldn't be better for the team from Antwerp. But they don't allow themselves a long time to enjoy it. They are planning a trip to the USA, to play in a big tournament.
Roller derby is a 'self-managed' sport, this means the players organize their own games, arrange their own training, but also that all the players have to pay everything themselves. The trip to the USA won't be an easy one. But once again the engaged members of Antwerp Roller Derby have a solution. They put up a gofundme. On the gofundme of Antwerp Adventure Club, you can find a couple of limited edition rewards, that can help the team on. The money will be used for a stay and transportation of the team in the USA.
Gofundme: www.gofundme.com/antwerp-adventure-club